In my faith tradition we call this time of the year Advent. It began in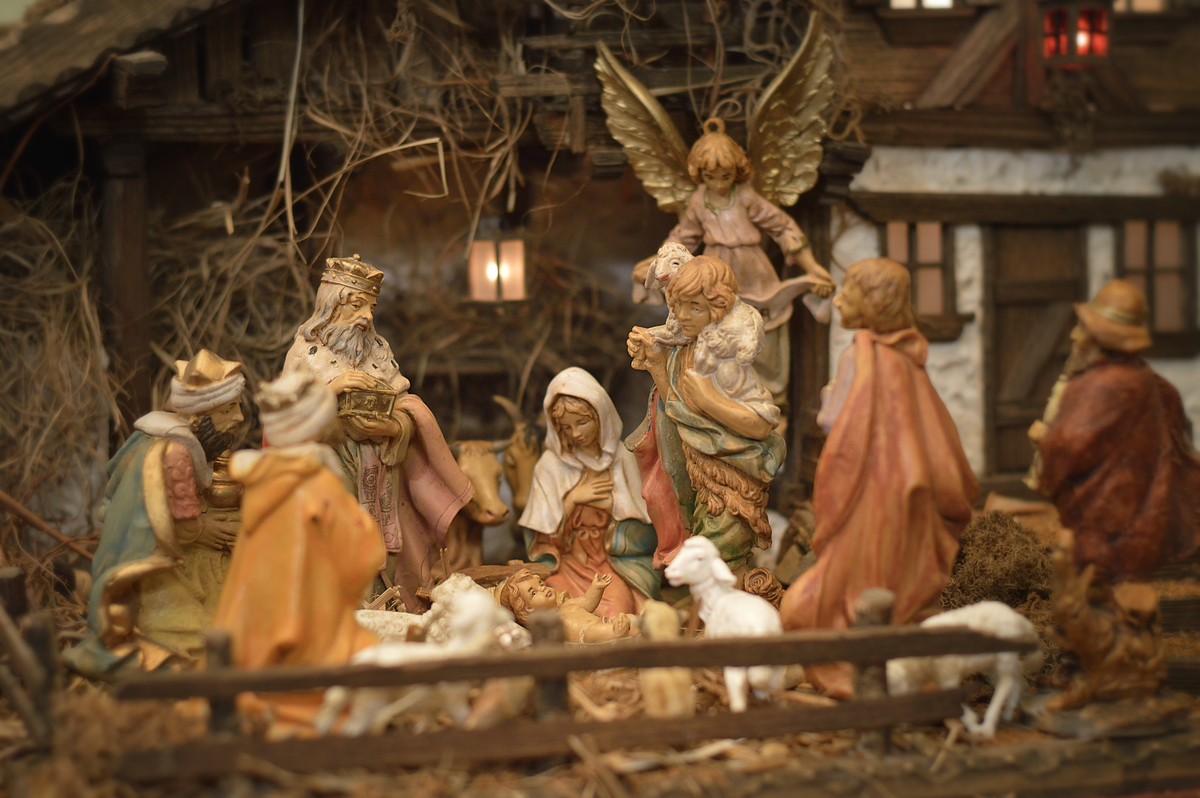 France during the fourth century and is a season of four Sundays, beginning on the Sunday closest to what is known as St. Andrews Day, November 30. The word "advent" consists of two Latin words and means, "to come to." In other words this is the time of year to focus on the incredible news that God – our divine, holy God – came to earth, came to us. I'm convinced it is difficult for us to fully grasp the impact of this claim.
Consider that at the time of Jesus' birth people believed in a variety of gods, and all of those gods were separated from humanity. To think that a god or goddess would lower themselves and mingle with humans was tantamount to blasphemy. After all, a holy god could not rub shoulders with the unholy. Yet that's precisely what the Almighty God did. He had, in fact, come down before, but never to stay. The Psalmist, for example, knew that God paid visits. (Psalm 18: 9, 16, 35) "He parted the heavens and came down…He reached down from on high and took hold of me; he drew me out of deep waters…you stoop down to make me great." But in his gospel, the Apostle John declared (John 1:14NLT): "So the Word became human and made his home among us. He was full of unfailing love and faithfulness. And we have seen his glory, the glory of the Father's one and only Son." God, in Jesus, prostituted himself by coming down and living among the muck, mud and mire of humanity – and He came to stay.
He came to be and stay with me. He came to be and stay with you. It's why I cherish the Advent season – it points us back to this great ADVENTure. God made the journey to earth so He could be with us and we could be with Him. Advent celebrates the reality that God did come – in the flesh, in Jesus (a past experience), God still comes to us through the Holy Spirit (a present experience), and that God will come again through the return of Jesus (a future experience). In Jesus, God has come into the world as the King of Kings. So the color of the season is purple, as a reminder of a king's robe (or it can be blue as the symbol of hope.)
Our emphasis, therefore, is to see this season as a great ADVENTure – to use it as a time of preparation, and an opportunity to get ready for His coming. The theme of repentance, prayer, and patient waiting are keys to our observance. It is, in fact, interesting to note that in ancient times Christians were required to attend church services and to fast daily.
I invite you to join this great ADVENTure because it is rich with meaning and promise. And it makes a difference. It can change your life. I encourage you to look back and see how God has fulfilled His promises, and contemplate how He continues to do so. Then look ahead, and renew your hope. And prepare for God to come into your life now in new, fresh ways. Give God a chance to reveal His purposes for your life. Spend some extra time reading and reflecting upon God's Word, praying, worshiping, and giving yourself to others. It's a small price to pay. After all, "… God so loved the world that he gave his one and only Son, that whoever believes in him shall not perish but have eternal life." That ADVENTure makes a difference that's worth taking time to celebrate!