Pastor Curry's latest book "A Nation Under God." (Reflections from Jeremiah) has been released.
Here's an excerpt from chapter 4: "Godly Leadership"
Godly leaders also DELIGHT IN A POSTURE OF OBEDIENCE AND FAITHFULNESS. "For if you are careful to carry out these commands, then kings who sit on David's throne will come through the gates of this palace, riding in chariots and on horses, accompanied by their officials and their people. But if you do not obey these commands, declares the Lord, I swear by myself that this palace will become a ruin.'" (Jeremiah 22:4-5)."
Godly leaders are concerned with being obedient and faithful. Faithful obedience is aptly described by Evelyn Underhill as "…the steady acceptance and performance of the common duty and immediate task without any reference to personal preferences – because it is there to be done and so is a manifestation of the Will of God….Faithfulness means continuing quietly with the job we have been given, in the situation where we have been placed; not yielding to the restless desire for change. It means tending the lamp quietly for God without wondering how much longer it has got to go on." (1)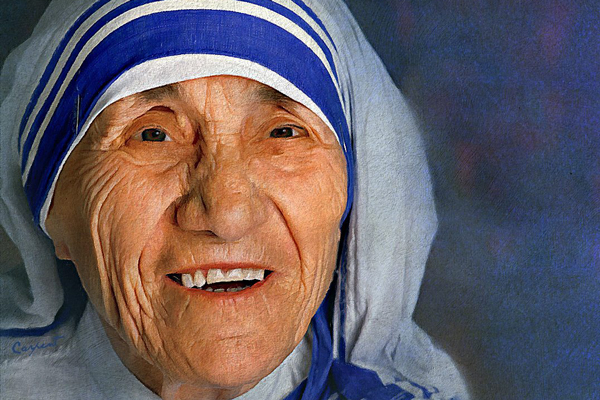 There is a story of Mother Teresa on a street corner in Calcutta, where three bodies were lying on the street. She began working with one person and a visitor asked, "Aren't you upset that you can't get to all the bodies?" She responded, "No. God created us not to be successful, but to be faithful."
Such was the spirit of Joshua. Near the end of his life he challenged the Israelites:
"Now fear the Lord and serve him with all faithfulness. Throw away the gods your forefathers worshiped beyond the Euphrates River and in Egypt, and serve the Lord. But if serving the Lord seems undesirable to you, then choose for yourselves this day whom you will serve, whether the gods your ancestors served beyond the Euphrates, or the gods of the Amorites, in whose land you are living. But as for me and my household, we will serve the Lord." (Joshua 24:14-15)
For the Eskimos of northern Alaska, having good trails and following them, is essential to survival. The land is vast, and in many areas there are no natural landmarks. In a snow storm, even people familiar with a trail could get lost and freeze to death, so trails are marked by tripods each equipped with at least one piece of reflective tape. The language spoken in this area has a word that means, 'to follow' which is interpreted in many situations as 'to obey.' People follow the trail markers, 'obeying' them, as it were, in order to get where they want to go—even when the trail beneath their feet is impossible to see. Bible translators working in this language couldn't find a word that literally means 'doing,' as in doing God's will,' so in John 6:38 they used the word for 'follow.' It reads: "For I have come down from heaven not to follow my own will but to follow the will of him who sent me." This makes it clear to readers that knowing the trail of God's will is not enough; following it is what Christ did–and is what the Christian life is all about.
Such was the spirit of the Apostles. "Then they (the officials) called them in again and commanded them not to speak or teach at all in the name of Jesus. But Peter and John replied, "Which is right in God's eyes: to listen to you, or to him? You be the judges! As for us, we cannot help speaking about what we have seen and heard." (Acts 4:18-20)
Godly leaders recognize that faithful obedience rather than survival and success are the primary goals of leadership and power. The apostle Paul provides great insight: "And now, in obedience to the Holy Spirit I am going to Jerusalem, not knowing what will happen to me there. I only know that in every city the Holy Spirit has warned me that prison and troubles wait for me. But I reckon my own life to be worth nothing to me; I only want to complete my mission and finish the work that the Lord Jesus gave me to do…" (Acts 20:22-24 GNT) The only issue that counts is doing what is right, being faithful in obedience through living and leading by God's standards and marching to God's orders.
(1)"The First Fruits of the Spirit", Evelyn Underhill – as quoted in A Guide to Prayer for All Who Seek God, (Nashville, Upper Room Books, 2006), 132-133