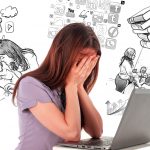 This time of social separation has put me on information overload. Whether it's "Who's at fault?" or "Here's how it spread" or "Here's what helps prevent it", or "Will it will come back in the Fall" or "Do masks help?" every COVID19 related issue is covered by hordes of media. That means there is a wide variety of facts – often contradictory. There is a wide variety of opinions – often contradictory. There is a wide variety of solutions – often contradictory. There is a wide variety of political opinions – always contradictory.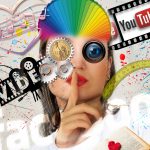 Certainly getting information is better than not getting it. But if we're not careful our minds, like computers, will stop working due 'no disk space" – information overload. I have found I can only handle so much 'news' each day and then I need to turn away. Or else I become agitated and start acting like those arguing to be heard in the media. (Which is really sort of funny as I can only argue with a television set! Of course the good thing is it can't argue back. I win every argument!)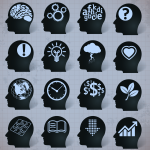 It finally dawned on me that my mind has a limit and when it's on information overload there is no room for God's voice to be heard. I need to work hard at guarding my mind. The Bible, in fact, states this clearly. "Be careful how you think; your life is shaped by your thoughts" (Proverbs 4:23 GNT). The issue then is how to shape our thoughts. The Apostle Paul spelled it out clearly. "Rejoice in the Lord always. I will say it again: Rejoice! Let your gentleness be evident to all. The Lord is near Do not be anxious about anything, but in every situation, by prayer and petition, with thanksgiving, present your requests to God. And the peace of God, which transcends all understanding, will guard your hearts and your minds in Christ Jesus" (Philippians 4:4-7)
Without launching into a sermon (always a preacher's temptation), I lift up what I think are the 4 keys to overcoming information overload.
1. Rejoice in the Lord. Spend time in praise and worship.
2. Let the resulting gentleness be evident in all your dealings and activities.
3. Do not be anxious. Stay calm.
4. Pray regularly. Give thanks to God and bring your petitions and requests to Him.
The result? God will take charge of guarding our minds and hearts. What a difference it would make if all God's people followed this formula! The times in which we live are a tremendous opportunity for the body of Christ to show the world the beauty and importance of God's wisdom and peace. Let's take advantage of the opportunity. Perhaps using the following prayer is a good starting point.
"Give us discernment in the face of troubling news reports.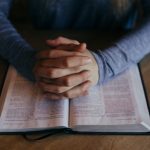 Give us discernment
to know when to pray,
when to speak out,
when to act,
and when to simply
shut off our screens
and our devices,
and to sit quietly in your presence,
casting the burdens of this world
upon the strong shoulders
of the one who
alone
is able to bear them up. (1)
(1) From EVERY moment HOLY, VOLUME 1, Rabbit Room Press, © 2017 Douglas McKelvey, p. 159