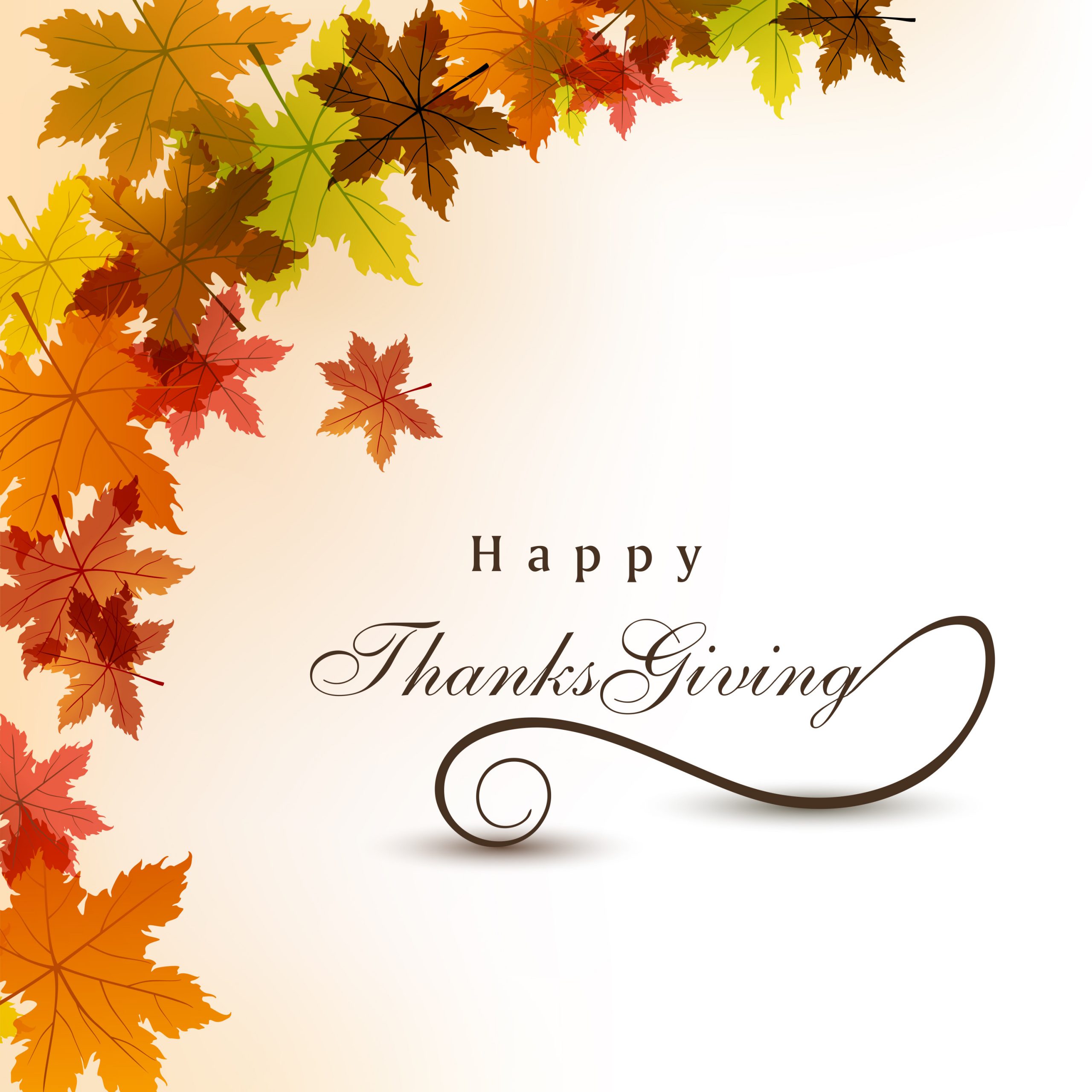 Thanksgiving Day. (1) As I prepare to celebrate this festive day, I like to make a list of blessings for which I'm grateful.
To keep it short – my top three are Jesus and Salvation, a godly loving wife, and a precious family. I have much to be grateful for. Yet I recall an old story I once used to challenge others to consider what gratitude and blessing are all about – and I'm wondering if my list is incomplete. The story goes like this: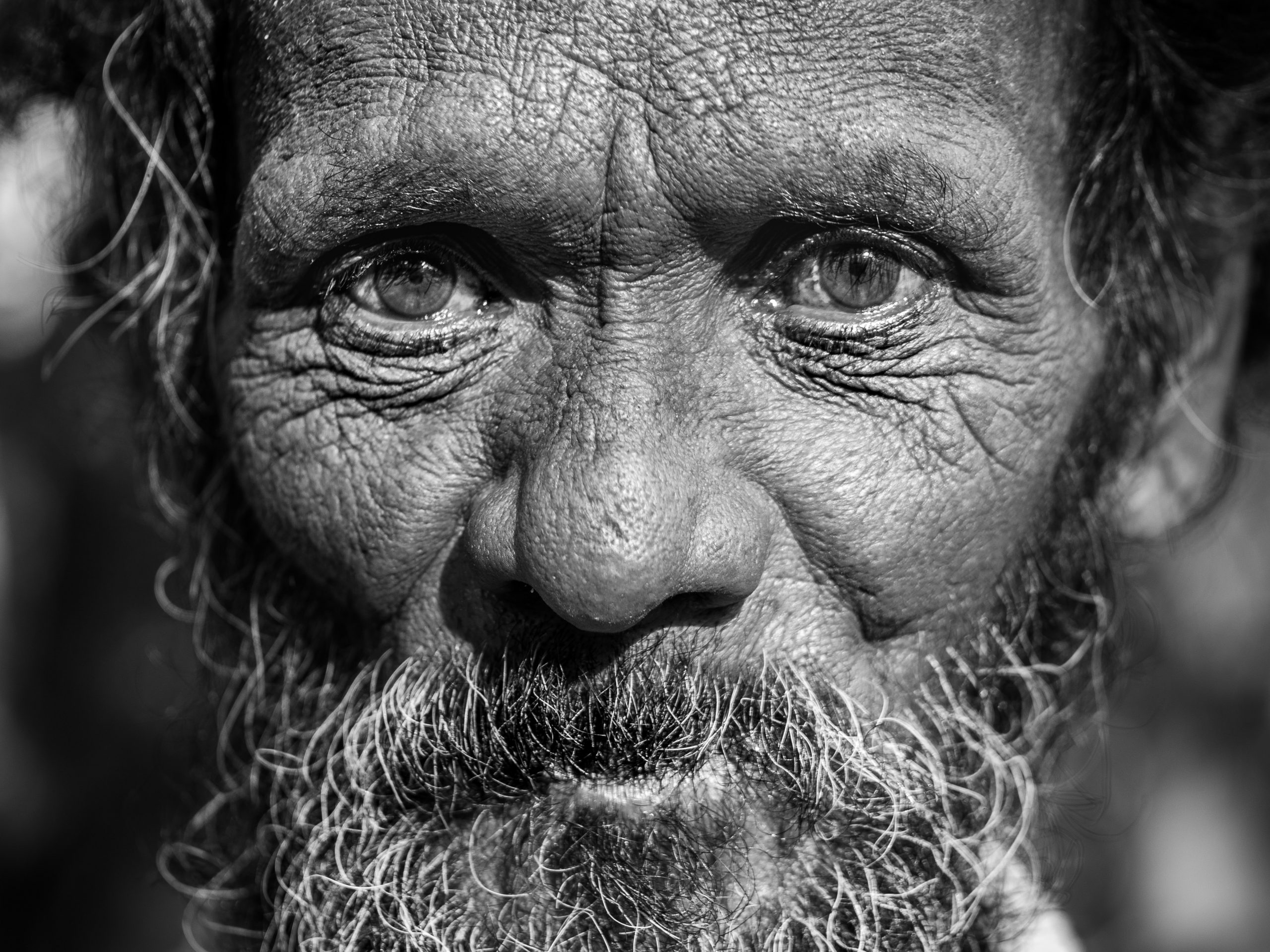 An old man (2) showed up at the back door of the house we were renting. Opening the door a few cautious inches, we saw his eyes were glassy and his furrowed face glistened with silver stubble. He clutched a wicker basket holding a few unappealing vegetables. He bade us good morning and offered his produce for sale.  We were uneasy enough that we made a quick purchase to alleviate both our pity and our fear. To our chagrin, he returned the next week, introducing himself as Mr. Roth, the man who lived in the shack down the road. As our fears subsided, we got close enough to realize it wasn't alcohol but cataracts that "marbleized" his eyes. On subsequent visits, he would shuffle in, wearing two mismatched right shoes, and pull out a harmonica. With glazed eyes set on a future glory, he'd puff out old gospel tunes between conversations about vegetables and religion. On one visit he exclaimed, 'The Lord is so good! I came out of my shack this morning and found a bag full of shoes and clothing on my porch.' 'That's wonderful, Mr. Roth!' we said. 'We're happy for you.' 'You know what's even more wonderful?' he asked. 'Just yesterday I met some people who could use them.'
When the Lord is our treasure, when our heart has been given over to Him and filled by Him, thankfulness and gratitude should never be an end in themselves. Rather, they should lead to sharing our wealth of blessings, no matter how much or little they are. That's where I sense some incompleteness in my list. Shouldn't the joy of giving be somewhere near the top? Yes – it should. And once again I am challenged to see what more, and in what other ways I can give – not as a duty but joyfully because of what God has given me in His Son. Surely – what I have is something someone else can use! Surely the blessing I have received is one someone else needs.
I need to embrace again the worlds of the Apostle Paul.
And now, brothers and sisters, we want you to know about the grace that God has given the Macedonian churches. In the midst of a very severe trial, their overflowing joy and their extreme poverty welled up in rich generosity. For I testify that they gave as much as they were able, and even beyond their ability. Entirely on their own, they urgently pleaded with us for the privilege of sharing in this service to the Lord's people. And they exceeded our expectations: They gave themselves first of all to the Lord, and then by the will of God also to us. So we urged Titus, just as he had earlier made a beginning, to bring also to completion this act of grace on your part. But since you excel in everything—in faith, in speech, in knowledge, in complete earnestness and in the love we have kindled in you—see that you also excel in this grace of giving. I am not commanding you, but I want to test the sincerity of your love by comparing it with the earnestness of others. For you know the grace of our Lord Jesus Christ, that though he was rich, yet for your sake he became poor, so that you through his poverty might become rich. (2 Corinthians 8:1-9)
Remember this: Whoever sows sparingly will also reap sparingly, and whoever sows generously will also reap generously. Each of you should give what you have decided in your heart to give, not reluctantly or under compulsion, for God loves a cheerful giver. And God is able to bless you abundantly, so that in all things at all times, having all that you need, you will abound in every good work. (2 Corinthians 9:6-8)
That pretty much says it all.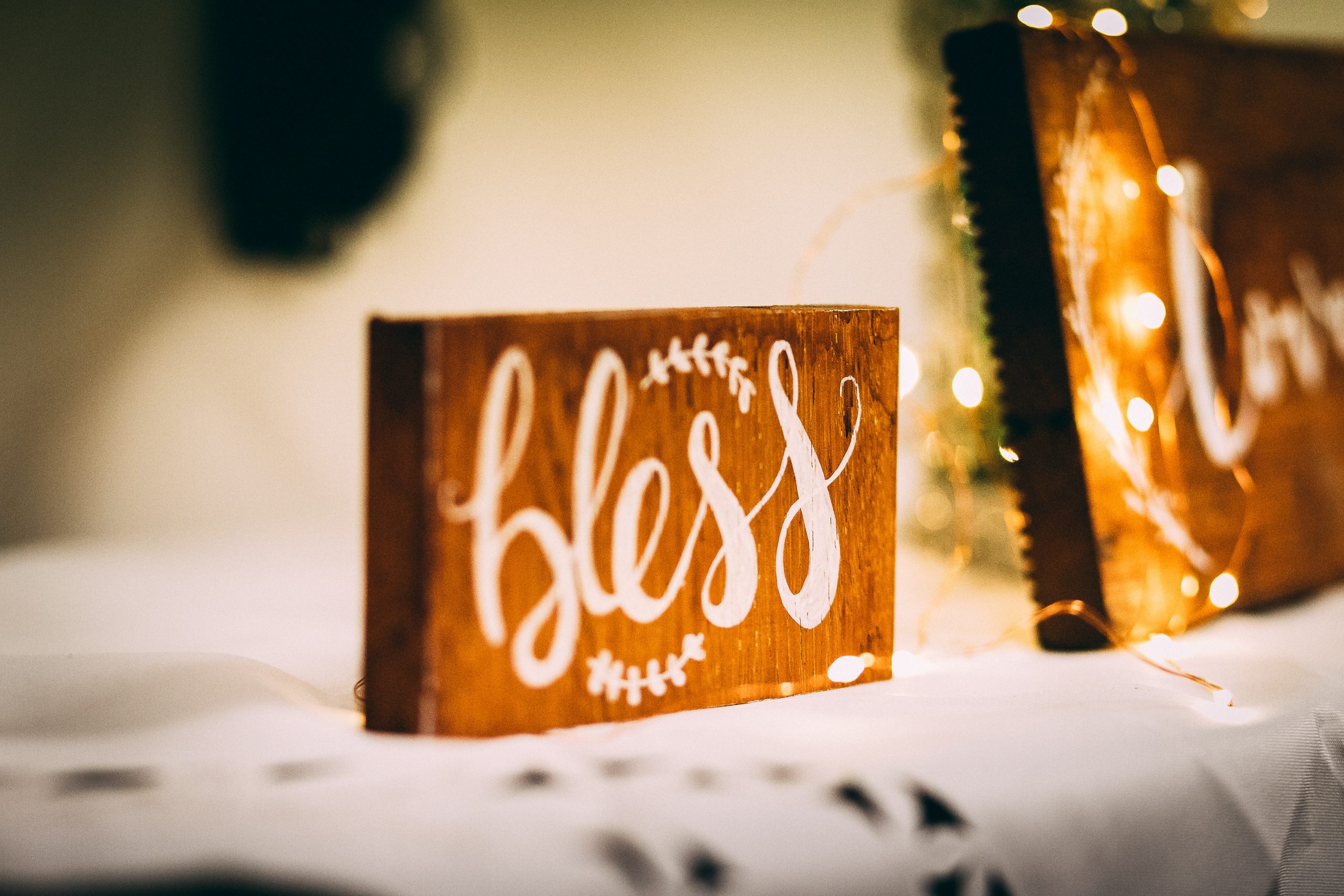 May my blessings and your blessings find their way into the life and heart of someone who needs them. May the heart of Christ find its way through us into their hearts. Then my list will be complete. (3)
(1) Photo by Simon Maage on Unsplash
(2) Photo by Madhav Rajesh on Unsplash
(3) Photo by James Coleman on Unsplash (bless)