Two weeks ago I began contemplating the concept of 'the cloud;' more specifically the cloud referred to in the Bible – the cloud which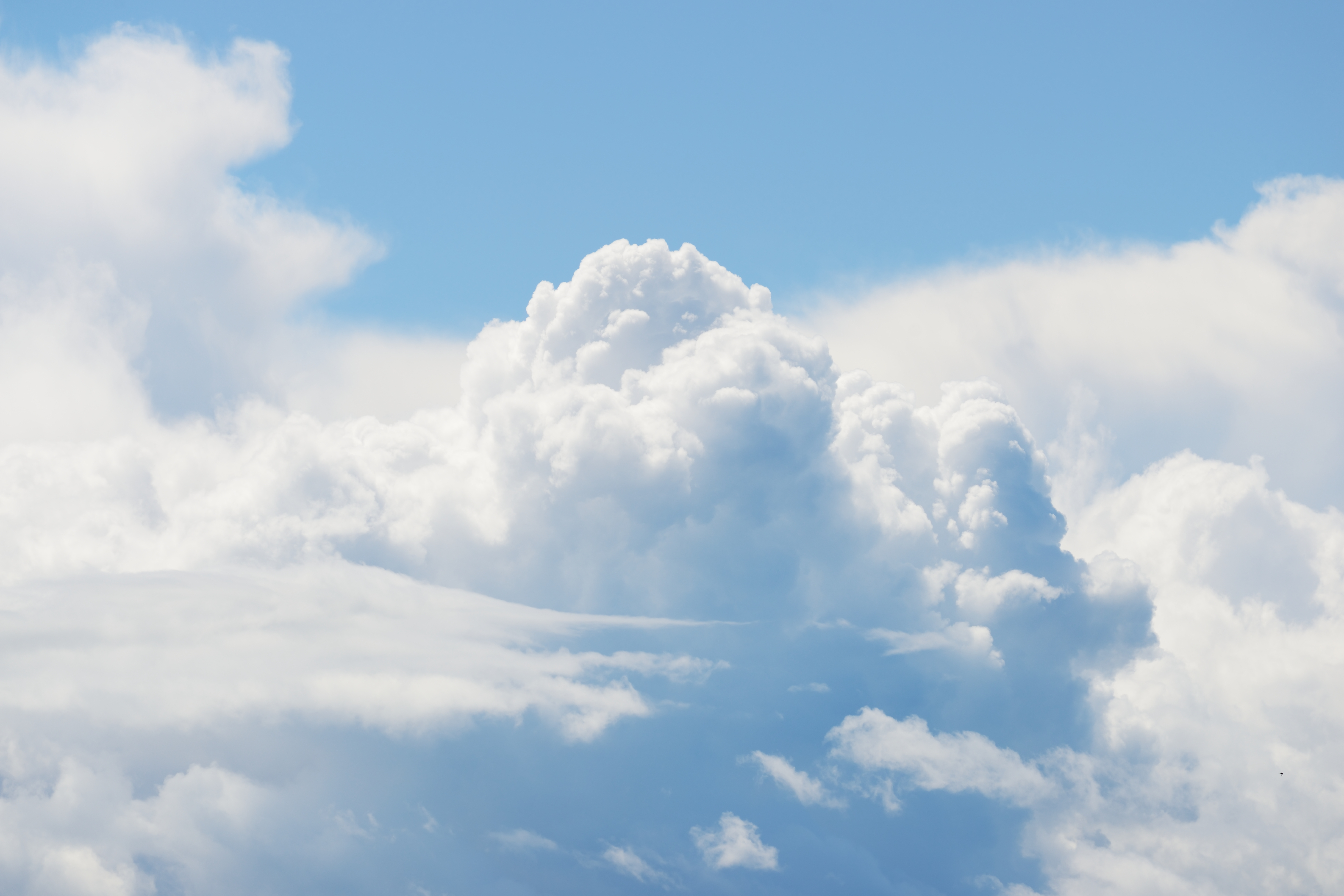 indicates the presence of God. As I have indicated that cloud is a means by which God guides us and protects us. Yet there's a third symbolism of and meaning for God's presence in the cloud. God uses the cloud to cover the fiery manifestations of His glory.
The life of Moses helps explain what this means. God called Moses up into the mountain for a meeting. Exodus 24:16-18 states "…and the glory of the Lord settled on Mount Sinai. For six days the cloud covered the mountain, and on the seventh day the Lord called to Moses from within the cloud. To the Israelites the glory of the Lord looked like a consuming fire on top of the mountain. Then Moses entered the cloud as he went on up the mountain. And he stayed on the mountain forty days and forty nights." Could anything be more exciting than being wrapped up in the glory of God?
Before you answer, read on. Exodus 33:17-23 goes into more detail. "And the Lord said to Moses, "I will do the very thing you have asked, because I am pleased with you and I know you by name." Then Moses said, "Now show me your glory." And the Lord said, "I will cause all my goodness to pass in front of you, and I will proclaim my name, the Lord, in your presence. I will have mercy on whom I will have mercy, and I will have compassion on whom I will have compassion. But," he said, "you cannot see my face, for no one may see me and live." Then the Lord said, "There is a place near me where you may stand on a rock. When my glory passes by, I will put you in a cleft in the rock and cover you with my hand until I have passed by. Then I will remove my hand and you will see my back; but my face must not be seen."" No one can see God's face, no one can fully experience His glory and live. (This why no one could enter the Temple when the cloud was over it.) So much for it being exciting – more like dangerous!
Yet notice the impact of God's glory on Moses: "When Moses came down from Mount Sinai with the two tablets of the covenant law in his hands, he was not aware that his face was radiant because he had spoken with the Lord. When Aaron and all the Israelites saw Moses, his face was radiant, and they were afraid to come near him. But Moses called to them; so Aaron and all the leaders of the community came back to him, and he spoke to them. Afterward all the Israelites came near him, and he gave them all the commands the Lord had given him on Mount Sinai. When Moses finished speaking to them, he put a veil over his face. But whenever he entered the Lord's presence to speak with him, he removed the veil until he came out. And when he came out and told the Israelites what he had been commanded, they saw that his face was radiant. Then Moses would put the veil back over his face until he went in to speak with the Lord." (Exodus 34:29-35) Even though he never saw God's face, just because he was present in the cloud of God's glory, Moses reflected God's glory.
Now jump forward to Peter, James and John with Jesus on a mountain (Mark 90:2-13). "There he was transfigured before them.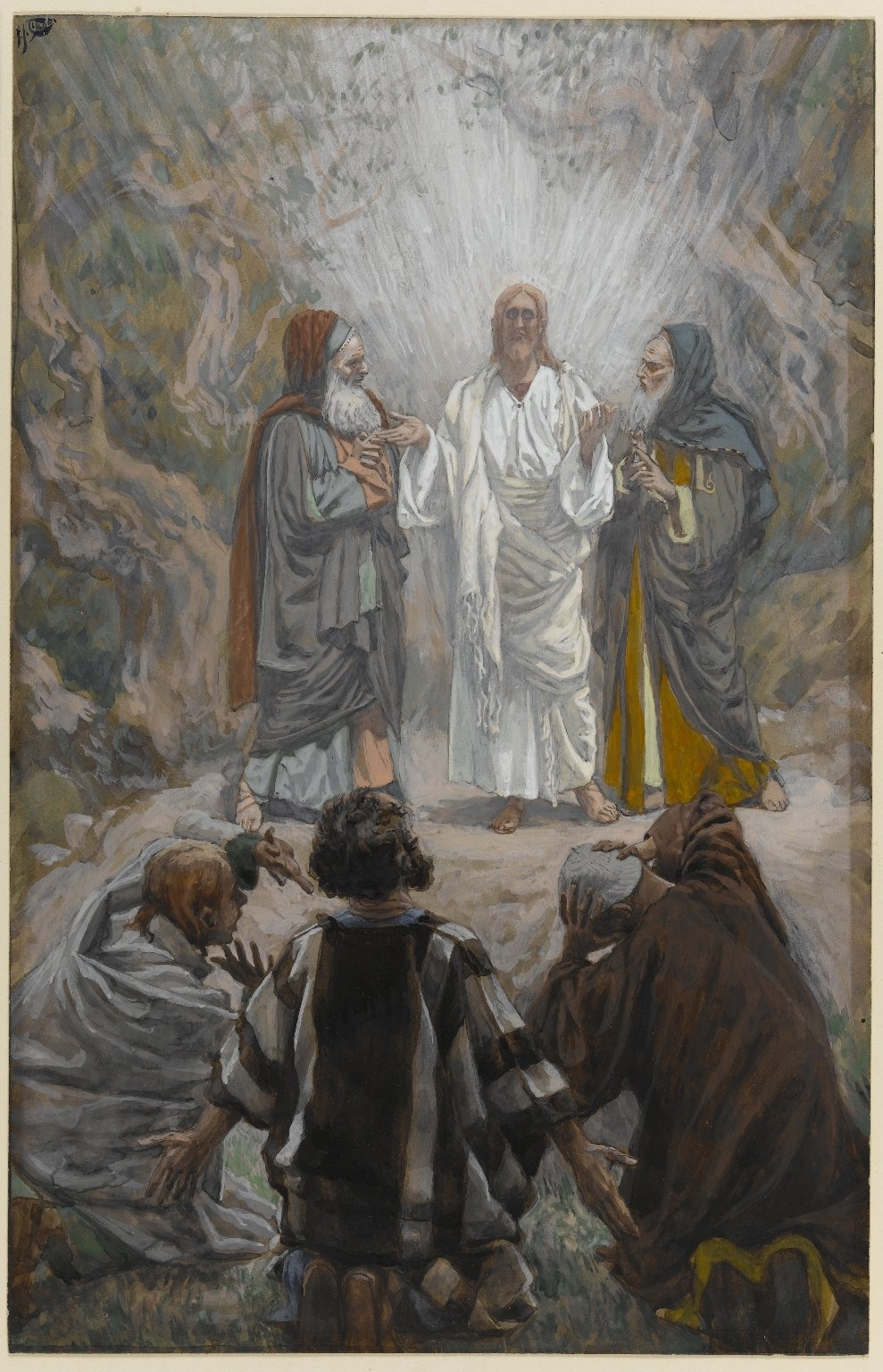 His clothes became dazzling white, whiter than anyone in the world could bleach them."
The language Mark uses tells us that Jesus was not transformed into someone different, but rather He 'glowed from within.' His appearance was dazzling, shining; He had an outer splendor that was created by his inner purity and sinlessness. This was the glorified Christ. He would later, just prior to his arrest and crucifixion, pray (John 17:5) "And now, Father, glorify me in your presence with the glory I had with you before the world began." This was a glimpse of that glory. John later wrote about it (John 1:14): "We have seen his glory, the glory of the One and Only, who came from the Father, full of grace and truth." Peter wrote of it as well (2 Peter 1:16-18): "…we were eyewitnesses of his majesty. For he received honor and glory from God the Father…we were with him on that sacred mountain."
Here's what is exciting! We see God's glory in the face of Jesus Christ (2 Corinthians 4:16 GNT) "The God who said, "Out of darkness the light shall shine!" is the same God who made his light shine in our hearts, to bring us the knowledge of God's glory shining in the face of Christ." And, just like Moses, that's enough to fill us with glory – it's enough to make God's glory shine through us. (2 Corinthians 3:18 NRSV) "And all of us, with unveiled faces, seeing the glory of the Lord as though reflected in a mirror, are being transformed into the same image from one degree of glory to another; for this comes from the Lord, the Spirit."
What a joy! What a privilege! We can live in the cloud of glory every moment of every day. And unlike Moses we do not need to put a veil over our faces – for in us others come to see Jesus and the glory of God. Perhaps that's why Paul urges us (1 Corinthians 10:31) "So whether you eat or drink or whatever you do, do it all for the glory of God." That's life in the cloud. So do it – live it! And shine!