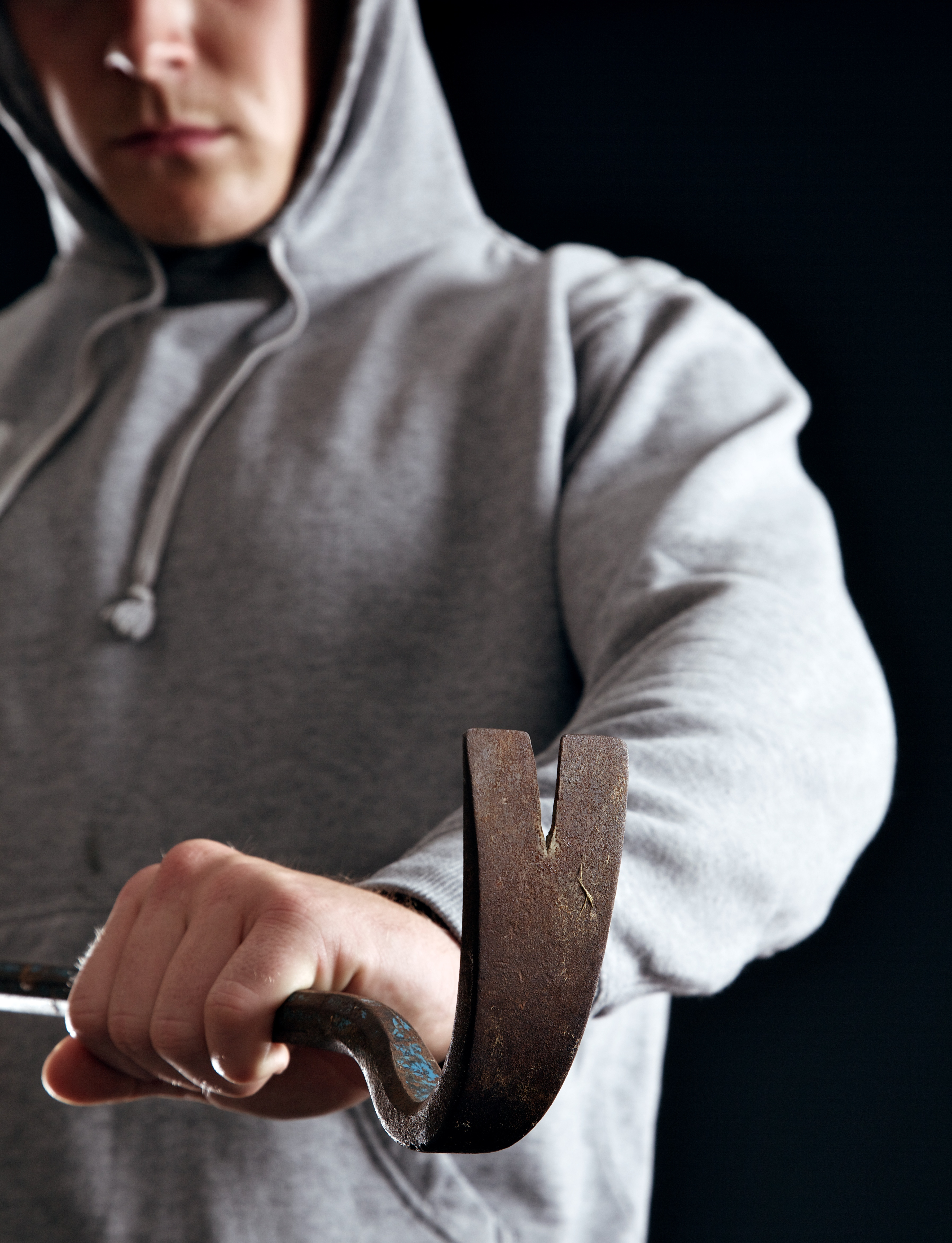 Have you ever been the victim of a robbery? Over the years I have had an office, a church and a home broken into. It's upsetting to have someone forcibly enter into our private space. It arouses, among other emotions fear, anger, distrust and suspicion. We feel threatened. Our private space is meant to be just that – private. The space belongs to us. It's a place of security and safety. It is, we believe, ours by right. So it's shattering when it is invaded.
I wonder if that's why some people resist God. He is, after all, the Master at breaking in. He breaks into our personal, private spaces. He invades our time, talents and treasures. He wants to plant our steps, direct our decisions, plan our plans, provide our thoughts and manage our circumstances. He wants exclusive rights to our hearts. He arouses, among other emotions fear, anger, distrust and suspicion. He can be threatening.
Yet at this Advent time of year we celebrate God's breaking into our lives in the most personal of ways. It was personal for Him: "For God so loved the world that he gave his one and only Son…" It was personal for us: "…that whoever believes in him shall not perish but have eternal life." And it was an answer to the prayers of His people. Consider the payer of Isaiah (64:1-12):
Oh, that you would rend the heavens and come down,
that the mountains would tremble before you!
2 As when fire sets twigs ablaze
and causes water to boil,
come down to make your name known to your enemies
and cause the nations to quake before you!
3 For when you did awesome things that we did not expect,
you came down, and the mountains trembled before you.
4 Since ancient times no one has heard,
no ear has perceived,
no eye has seen any God besides you,
who acts on behalf of those who wait for him.
5 You come to the help of those who gladly do right,
who remember your ways.
But when we continued to sin against them,
you were angry.
How then can we be saved?
6 All of us have become like one who is unclean,
and all our righteous acts are like filthy rags;
we all shrivel up like a leaf,
and like the wind our sins sweep us away.
7 No one calls on your name
or strives to lay hold of you;
for you have hidden your face from us
and have given us over to our sins.
8 Yet you, Lord, are our Father.
We are the clay, you are the potter;
we are all the work of your hand.
9 Do not be angry beyond measure, Lord;
do not remember our sins forever.
Oh, look on us, we pray,
for we are all your people.
10 Your sacred cities have become a wasteland;
even Zion is a wasteland, Jerusalem a desolation.
11 Our holy and glorious temple, where our ancestors praised you,
has been burned with fire,
and all that we treasured lies in ruins.
12 After all this, Lord, will you hold yourself back?
Will you keep silent and punish us beyond measure?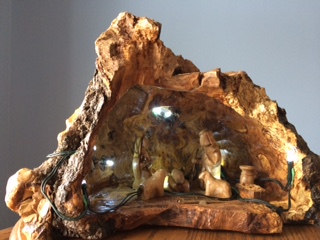 This was a prayer on behalf of Israel for God to 'come down', to break in, to invade their private spaces, to rescue their lives and souls. Eventually God broke in. "The Word became flesh and made his dwelling among us. We have seen his glory, the glory of the one and only Son, who came from the Father, full of grace and truth." (John 1:14)
It is my hope and prayer that during this advent season you will be expectant and aware of how often God breaks into your life. Mother Frances Dominica wrote of this poignantly:
"He leads through all the events, all the circumstances of your life. Nothing in your life is so insignificant, so small, that God cannot be found at its centre. We think of God in the dramatic things the glorious sunsets, the majestic mountains, the tempestuous seas; but he is the little things too, in the smile of a passer-by or the gnarled hands of an old man, in a daisy, a tiny insect, falling leaves. God is in the music, in laughter and in sorrow too. And the grey times, when monotony stretches out ahead, these can be the times of steady, solid growth into God.
God may make himself known to you through the life of someone who, for you, is an ambassador for God, in whom you can see the beauty and truth and the love of God…It may be that there is someone who loves you so deeply that you dare to believe that you are worth loving and so you can believe that God's love for you could be possible after all. Sometimes it is through tragedy or serious illness that God speaks to our hearts and we know him for the first time. There is no limit to the ways in which God may make himself known. At every turn in our lives there can be a meeting place with God…God makes his home in you (John 14:23).Isn't this the answer to all our yearning, our searching, our anguish, to all the longing, the incompleteness of our lives and loving? (1)
May you recognize and celebrate God's break-ins into your life in this season of His coming.
(1) From Prayer, by Mother Frances Dominica, as quoted in A Guide to Prayer, Rueben P. Job, Norman Shawchuck, The Upper Room, Nashville TN, © 1983