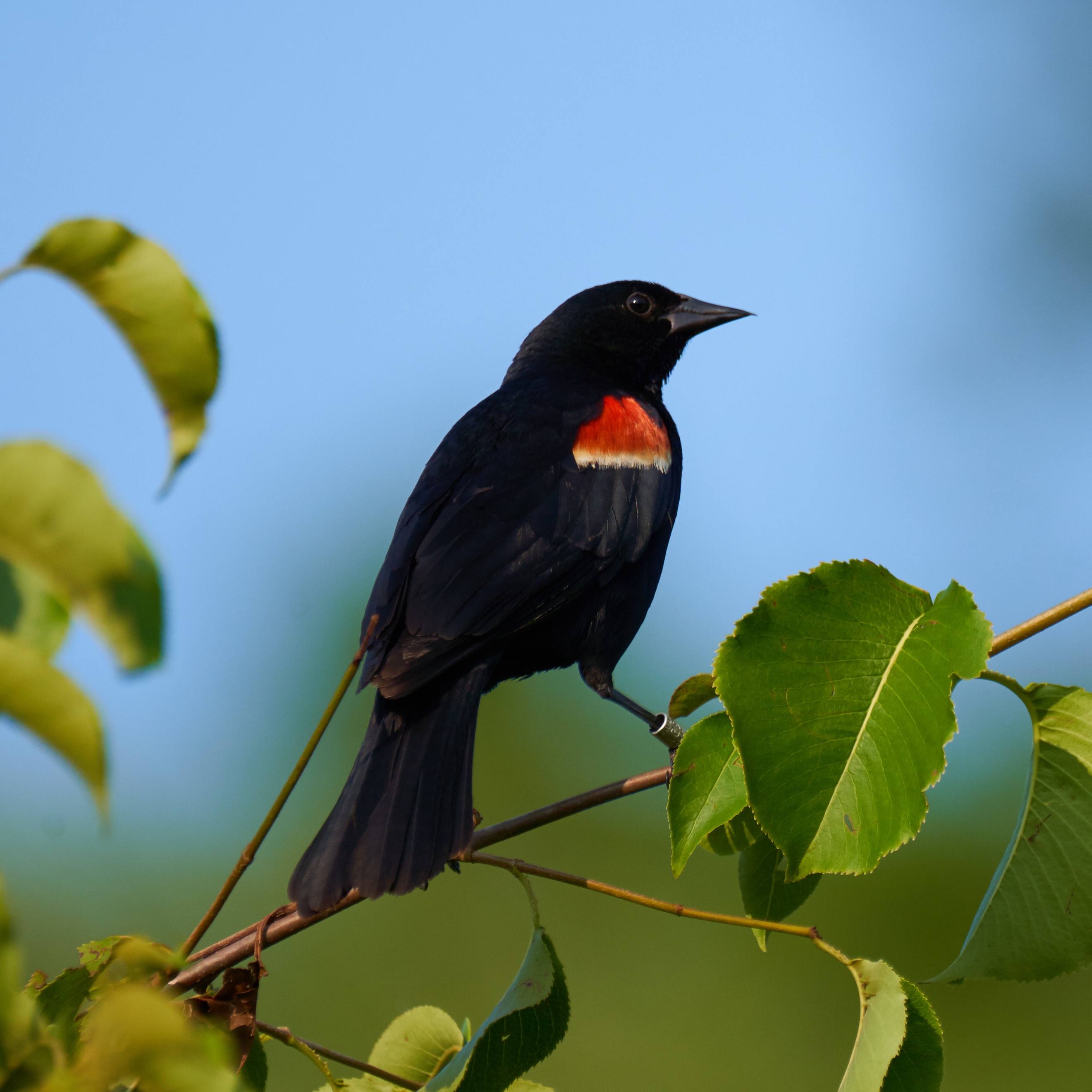 It was a fascinating yet frustrating experience. We had a beautiful but crazy red-winged blackbird (1) visiting us very regularly – multiple times a day, in fact. He watched us and even sang to us. But it wasn't all that nice. Now before you start thinking I'm a bird-hater, I assure you I love watching birds – just not this one.
Here's the scoop. For some reason, out of all the houses around, he decided to stop by our back porch for a rest. The problem is he spotted our patio door – and in the patio door he saw a reflection of himself. But he didn't know it was just his reflection. He thought it was a rival male blackbird invading his new territory. So he sat on the railing, spreading his wings, and squawking in an effort to scare this 'other bird' away. (It appeared like he was watching our every move! Kind of creepy!) But when this 'other bird' didn't fly away, he made a beeline for our patio door. Of course he crashed – but when he bounced off the door he went back to sitting on the railing, only to repeat the scenario over and over again. I played a blackbird squawk on my computer, hoping he'd be frightened by an invading sound. It didn't work. We put chairs up against the window hoping to break the view. He began flying to the patio screen door and hanging on to the screen. So we hung paper bags on the outside of the patio doors to deter him. It didn't work. "Get a life!" I screamed. It didn't work. So we hung bigger bags on the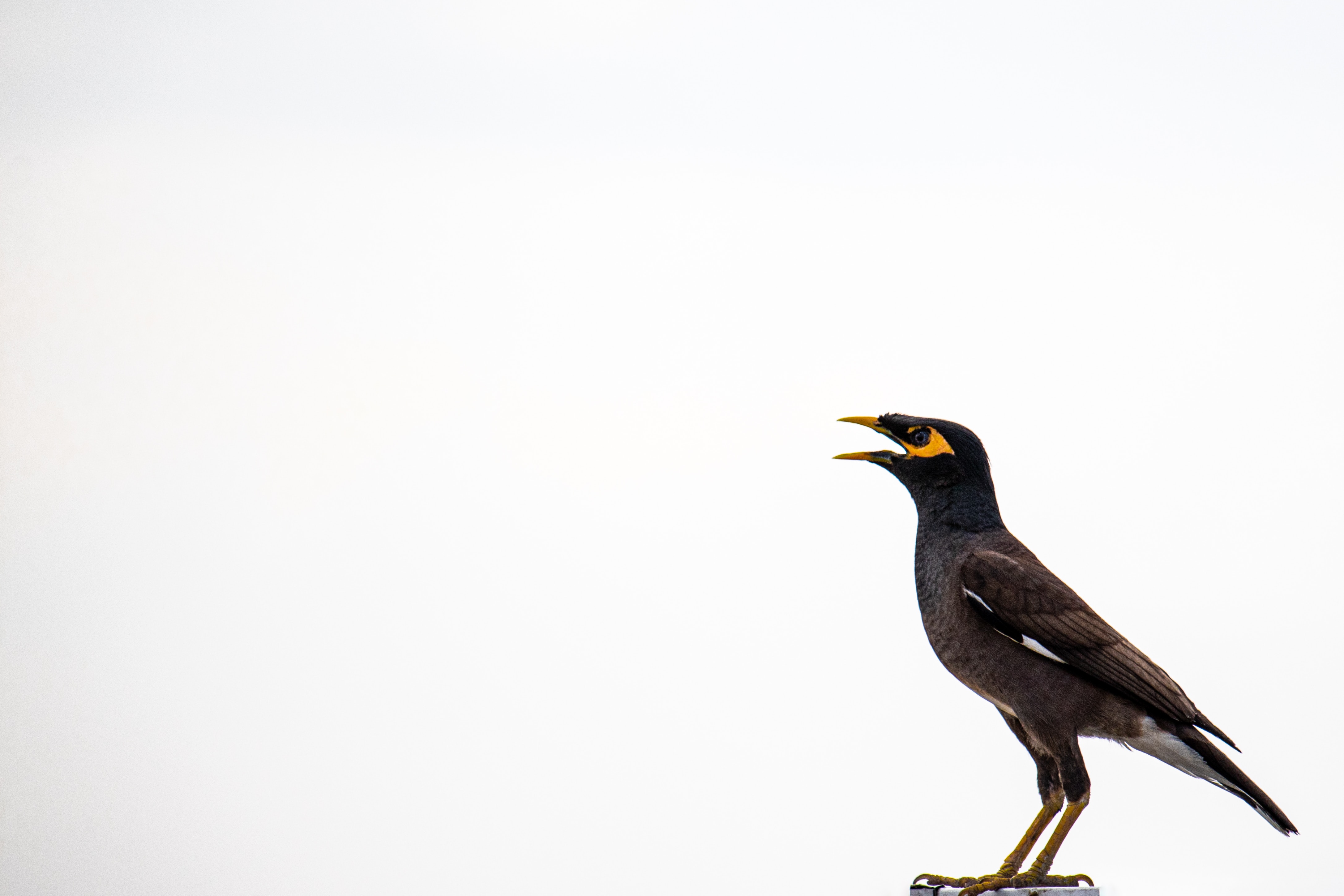 inside to wipe out his image (and our view of the outdoors!). He finally stopped crashing and sitting on the railing. But I knew he was still hanging around – I kept hearing his familiar squawk. (2)
I wondered, "Why is he so persistent?" I concluded it was because he was selfish and wanted his own territory – he wanted what he wanted and no one else could have it. As I thought about that, I realized there are people just like this blackbird. They see someone they believe is a threat to them, or who opposes them, or who stands in the way of getting what they want and they become obsessed with them. They will try to attack and scare off the 'enemy' or opposition at every opportunity. And why? Because they're selfish and want their own territory – they want what they want and no one else can have it. It's their way or the highway. It doesn't matter if they're right or wrong or in the minority – just get out of their way; only then will they leave you alone. Does this describe anyone you know?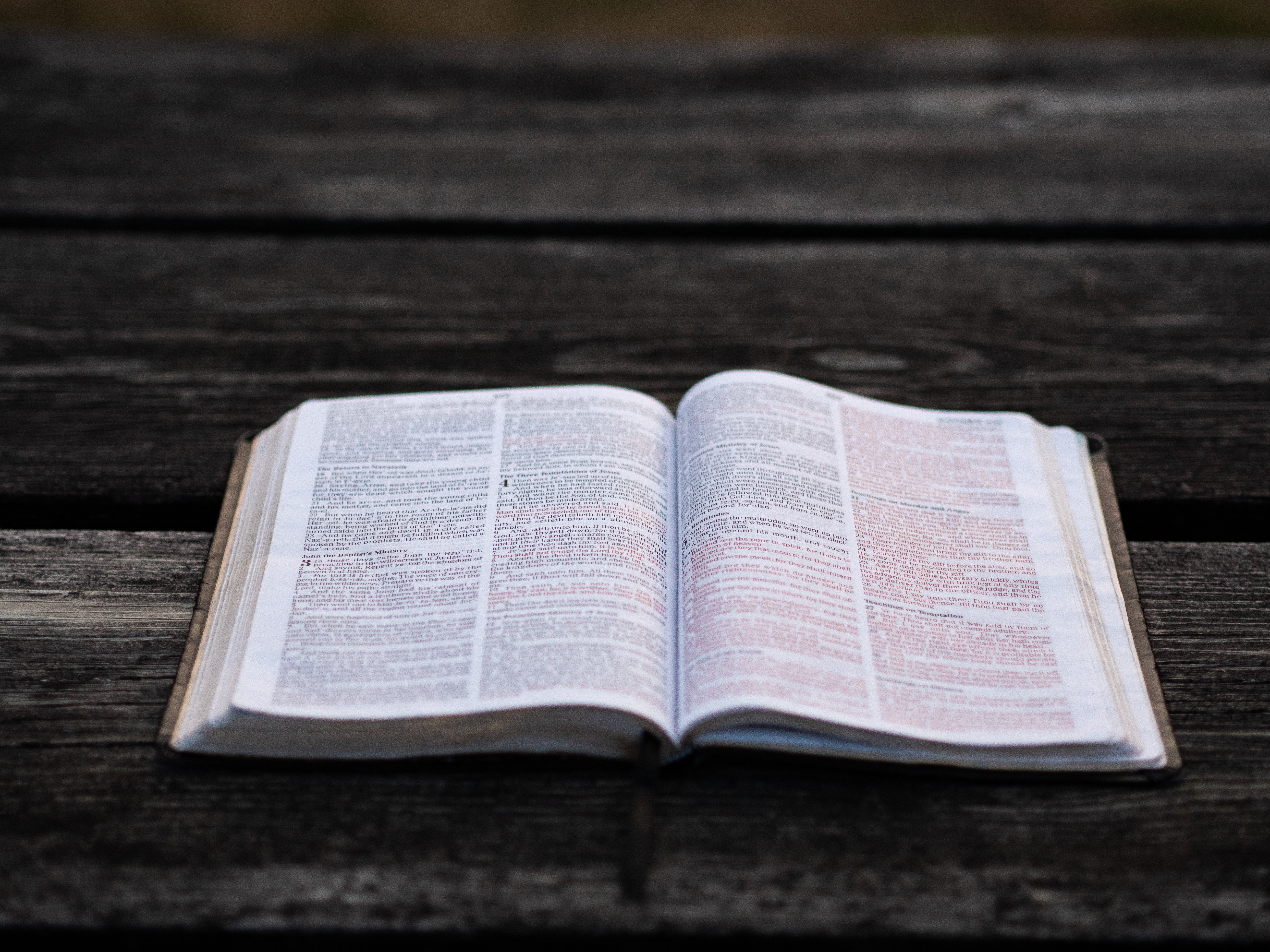 I believe this is called selfishness. The Bible (3) has something to say about this. "An unfriendly man pursues selfish ends; he defies all sound judgment. A fool finds no pleasure in understanding but delights in airing his own opinions." (Proverbs 18:1-2) Ever met anyone like that? In contrast, the Psalmist wrote, "Turn my heart towards your statues and not toward selfish gain." (Ps. 119:36) And Jesus told us to lose our lives for His sake – to stop being selfish and self-centered and seek to live Christ's way. That, He said, is how we truly find our lives. (Matthew 10:39)
Apparently there were those who caught the vision. The apostle Paul wrote, "Do nothing out of selfish ambition or vain conceit, but in humility consider others better than yourselves. Each of you should look not only to your own interests, but also to the interests of others. Your attitude should be the same as that of Christ Jesus: Who, being in very nature God, did not consider equality with God something to be grasped, but made himself nothing, taking the very nature of a servant, being made in human likeness. And being found in appearance as a man he humbled himself and became obedient to death—even death on a cross! Therefore God exalted him to the highest place and gave him the name that is above every name, that at the name of Jesus every knee should bow, in heaven and on earth and under the earth, and every tongue confess that Jesus Christ is Lord, to the glory of God the Father." (Philippians 2:3-4)
Are you more like a blackbird or like Jesus?
(1) Photo by Syed Ali on Unsplash
(2) Photo by Adam Muise on Unsplash
(3)Photo by Aaron Burden on Unsplash