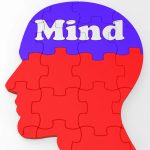 What is in our minds impacts our perspectives and actions. So I tend to pay extra attention when I see the word 'mind' in the Bible, where it occurs over 500 times. Lately I have been drawn to three such New Testament passages which, I believe, are critical for us to grasp.
Romans 12:1-18 – "Therefore, I urge you, brothers and sisters, in view of God's mercy, to offer your bodies as a living sacrifice, holy and pleasing to God—this is your true and proper worship. Do not conform to the pattern of this world, but be transformed by the renewing of your mind. Then you will be able to test and approve what God's will is—his good, pleasing and perfect will…Do not think of yourself more highly than you ought, but rather think of yourself with sober judgment, in accordance with the faith God has distributed to each of you.
For just as each of us has one body with many members, and these members do not all have the same function, so in Christ we, though many, form one body, and each member belongs to all the others. Love must be sincere…Be devoted to one another in love. Honor one another above yourselves. Never be lacking in zeal, but keep your spiritual fervor, serving the Lord… Share with the Lord's people who are in need. Practice hospitality…Rejoice with those who rejoice; mourn with those who mourn. Live in harmony with one another. Do not be proud, but be willing to associate with people of low position. Do not be conceited…if it is possible, as far as it depends on you, live at peace with everyone."
Philippians 2:5-8 – "In your relationships with one another, have the same mindset as Christ Jesus: Who, being in very nature God,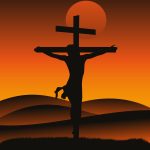 did not consider equality with God something to be used to his own advantage; rather, he made himself nothing by taking the very nature of a servant, being made in human likeness. And being found in appearance as a man, he humbled himself by becoming obedient to death—even death on a cross!"
Notice a common theme? The renewed mind, the mindset of Jesus, is servant oriented. The mind is filled more with thoughts of others than of self. Perhaps Jesus demonstrated it best in a third passage. "When he had finished washing their feet, he put on his clothes and returned to his place. "Do you understand what I have done for you?" he asked them. "You call me 'Teacher' and 'Lord,' and rightly so, for that is what I am. Now that I, your Lord and Teacher, have washed your feet, you also should wash one another's feet. I have set you an example that you should do as I have done for you. Very truly I tell you, no servant is greater than his master, nor is a messenger greater than the one who sent him. Now that you know these things, you will be blessed if you do them"" (John 13)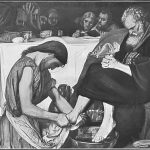 Neither John nor Jesus use the word 'mind' but it is clear Jesus is encouraging His disciples to share His servant mindset.
I wonder: What our churches would be like of this was our mindset? For that matter, what would our families, neighborhoods, communities, and workplaces be like? What would our politics look like? Keep this in mind – it begins with us.