I've been on a special journey that began in early 1968. That's when, during my freshman year of college, I woke up one morning and proceeded to write a letter to my folks that God had called me to the ministry. Since then it's been 4 years of college, 3 years of seminary, and 43 years of ministry. I seldom set the schedule and never really chose the places. It's been quite a journey. And my heart is full – full of gratitude to God for His faithfulness. God's faithfulness is one of the most valuable and precious lessons I have learned along the way,
I wrote that letter in my dorm room not because I had been awake in a divine stupor all night, not because there was any dramatic fiery encounter with Jesus during the night. God had been at work from the day I was born – He had been busy fulfilling the promises my parents claimed when I was baptized as an infant, that He would take charge of my life. That morning it just quietly all came together. That's why I identify so much with Abraham – God told me to go. He didn't say where or for how long – He just said go, and to trust Him for the next step – He has never shown me more than the next step. He just said He'd be faithful.
And He has been. I see His fingerprints all over my life and His foot prints all around my paths. I had been born and raised in the church, in a faithful Christian family, and knew I was blessed. But God was teaching me there was more to life than how blessed I was. As Paul put it "And he died for all, that those who live should no longer live for themselves but for him who died for them and was raised again." (2 Cor. 5:15) Jesus didn't die to make me comfortable, to make me happy, or to make me safe – He died so I could live for Him. I deeply appreciate the imagery that Evelyn Underhill provided when she said that life is not merely turning over the pages of an engineering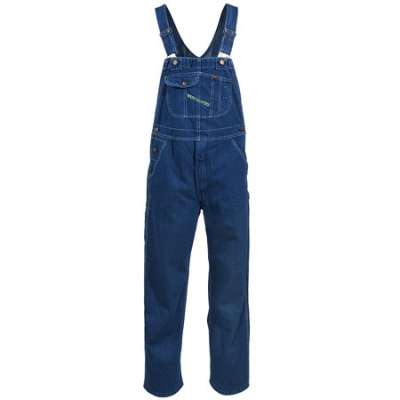 magazine and enjoying the pictures, but it's putting on overalls and getting on with the job. That morning of my freshman year I put on the overalls and got to work – and have been traveling in them ever since.
And God has reminded me over and over again that this is His journey, not mine. I never sought out any of the places where I served – He literally chose them all – even the part-time ministry I am engaged in during my retirement. And with each call God used an individual or a special circumstance to make His direction obvious. The absolute truth is we make our plans but God plans our ways. I still recall a conversation I had during my first year of ministry. Someone from Kalamazoo asked me if thought I'd ever serve in Kalamazoo – and I said 'No way. You just don't serve in your hometown.' They then asked if I thought I'd ever serve in Michigan – and I said, 'I doubt it.' Well, never say never – less than two years later I was in Holland Michigan and 18 months later was in Kalamazoo! Never say never. Barb, my wife, actually told me, near the beginning of our relationship, that she would not marry a minister – there was no way she was going to a pastor's wife. Never say never. God is faithful and plans our ways. As the Palmist wrote, "For great is your love, higher than the heavens; your faithfulness reaches to the skies." (Ps. 108:4)
There's a pattern to God's plan. We make our plans but He plans our ways. Therefore to travel with God is always to go to a prepared place where God is already at work. That's why traveling in overalls is a good thing – we focus on the work and God works it out. As I have travelled in overalls these 50 years God's faithfulness has been incredible. Day by day, moment by moment. No wonder I long for what is yet to come – for even now Jesus has gone to prepare a place – for you and for me. "Do not let your hearts be troubled.You believe in God; believe also in me. My Father's house has many rooms; if that were not so, would I have told you that I am going thereto prepare a place for you? And if I go and prepare a place for you, I will come back and take you to be with me that you also may be where I am." (John 14:1-3) I'll travel in my overalls all the way – because I know I can trust God – because He is faithful.